Wow, it's been exactly 5 months since my last post. How much do I suck? In case you are curious, I am not dead. Nor do I have any other good excuse for my shameful lack of blog posting. I have, however, been knitting. But I still haven't attempted to fix that shawl (is anyone really surprised?).
In an attempt to get back into the swing of blogging, I have updated my Gallery. I have listed every single stinking pair of socks that I have ever knit (cuz I'm anal like that, in case you haven't noticed). Anyhow, it contains several things I have never blogged about, so you may want to check it out.
Here are some teaser pics from the Gallery: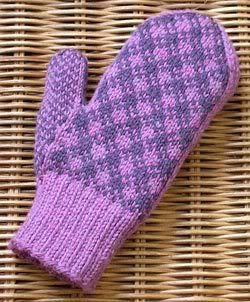 Chipman's Block Mittens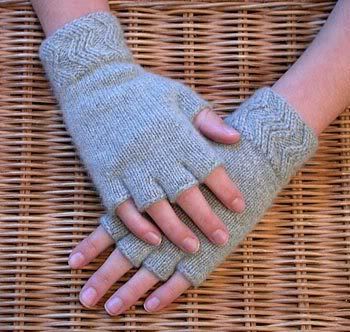 Cashmere Fingerless Gloves
Silk Garden Ribbed Hat
Cascading Leaves Socks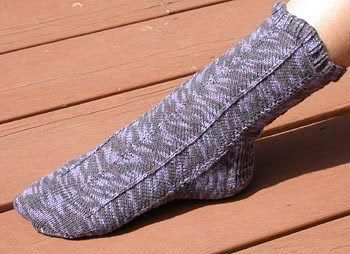 Ugly Purple Sockotta Jaywalkers
Manly Greenish-Brown Trekking Socks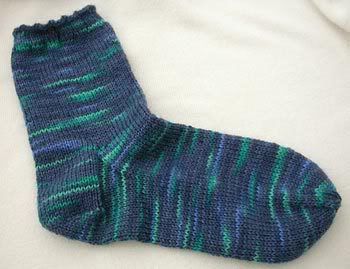 6-ply Regia Socks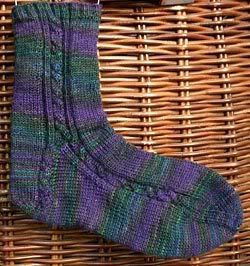 Cabled Bearfoot Socks
American Girl Doll Socks
(made from Trekking, of course)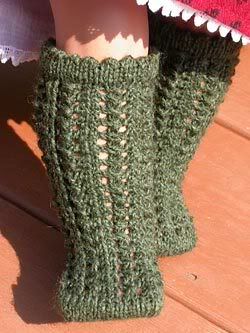 Lacy American Girl Doll Socks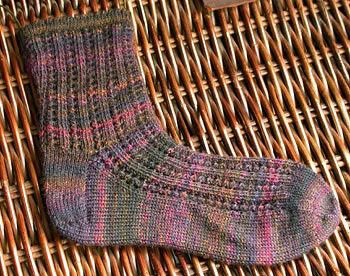 Simply Lovely (or not so lovely) MISTAKE Lace Socks
(Trekking XXL again)
Crazy-Patterned Opal Socks
More Trekking Socks
(Apparently I am addicted to Trekking XXL. It's like crack.)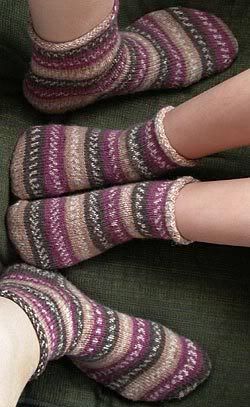 Mother/Daughter Socks
(click for cute stuffed bunny picture)
Strange Blue & White Opal Jaywalkers
Plus some oldies from several years ago:
Brown & Natural Stranded Socks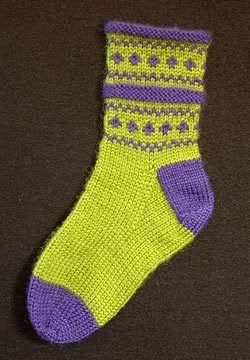 DK-weight Purple & Green Socks
Crazy Furry Socks
And much more in the Sock Gallery.
---
Oh, and if you are looking for some entertaining blog reading, go check out my friend Rachel's new blog, Diary of a Mad, Mad Housewife. It is a wickedly funny look at the trials and tribulations of a slightly paranoid "Suburban Mommy". It's good stuff.